This knotted pattern uses a lot of cord, because the knots are next to each other densely, except the one that goes in the zigzag line.
The endings are finished in different ways. This shows that the same macrame pieces are often can be made in more than one way. 🙂
If you play with the number of cords you can change the thickness of the bracelet. This pattern can be used in necklaces too.
I used turkish waxed polyester cord for this project.
If you have any questions about cords I use, or the board I work on, please visit FAQ page first.
I hope you like this tutorial. 🙂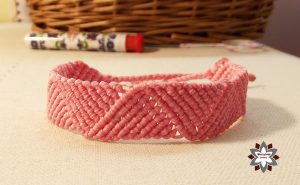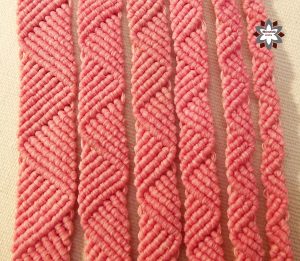 Used materials:
10 x 130cm waxed polyester cord (1mm).
You will also need:
a workboard (mine is a covered swimming board);
scissors;
pins;
and a lighter.
Click on the first thumbnail and you can click the left/right arrows to the previous/next step: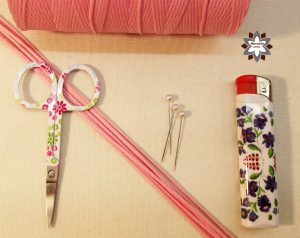 If you like this project and you have already made your version of it, I would be glad to share a picture of your work here on the Gallery page with your first name. It could be an inspiration for others to try this wonderful craft macrame. 🙂 Thank you!
Happy knotting! 🙂