When winter is coming we all think about what presents we can make to our beloved ones, how we may decorate our home or how to decorate the christmas tree this year.
These basic snowflakes can be knotted easily, they are lovely, simple and eye-catching.
I hope you can find a way to use them. 🙂
I used 1mm shoe-sewing braided waxed polyester cord in this project.
If you have any questions about cords, please visit FAQ first.
You can also make christmas angel ornaments. 🙂
Happy knotting!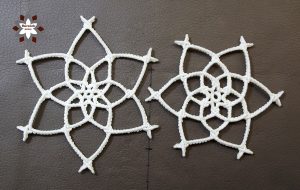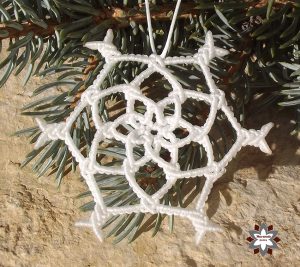 Used materials:
12 x 60cm waxed polyester cord (1mm).
You will also need:
a workboard (mine is a covered swimming board);
scissors;
pins;
and a lighter.
Click on the first thumbnail and you can click the left/right arrows to the previous/next step: