This is a simple heart pattern bracelet tutorial.
It is a basic pattern, which is very useful to have in your armory. You can add this to your necklaces or even to your earrings. You can upgrade it to double heart pattern or more.
It is spectacular and not so complex, the steps are repeated, if you get stuck go back to the first steps and that will help to understand the process.
At the beginning leave about 15-18cm long cords and then start knotting the bracelet.
I hope you find this tutorial useful. 🙂
Please look around macramotiv.com and discover other micro-macrame photo tutorials.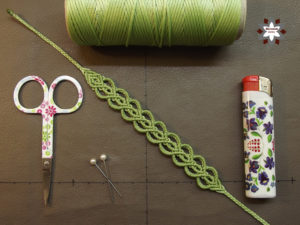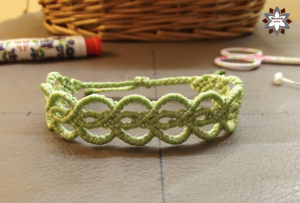 Used materials:
8 x 140cm waxed polyester cord (1mm)
You will also need:
a workboard (mine is a covered swimming board);
scissors;
pins;
and a lighter.
Click on the first thumbnail and you can click the left/right arrows to the previous/next step: